Area Guide

The Kiso Valley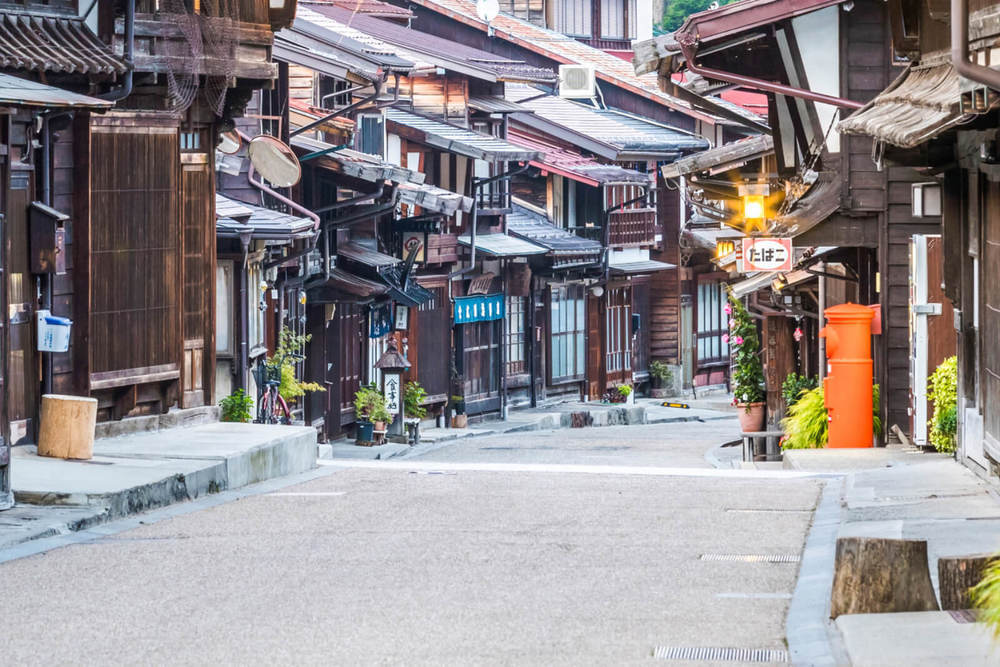 Tucked within the rugged Kiso Valley lie the historic post towns of the Nakasendo and lush natural scenery.

The Kiso Valley in southern Nagano Prefecture stretches 60 kilometers from north to south. This steep valley, sandwiched between the Central Alps to the east and Mt. Ontake to the west, is a natural treasure trove. Mount Ontake, as an object of mountain worship since ancient times, is a mountain countless mountain monks have climbed in search of enlightenment. Water flowing abundantly from the surrounding mountains has over the years carved natural works of art such as Atera Valley, Kakizore Valley, and the iconic Nezame no Toko rock outcrop. The Kiso Valley is still mostly covered with carefully protected forests, and you can leisurely trek in what is said to be the birthplace of forest bathing: the Akasawa Recreational Forest.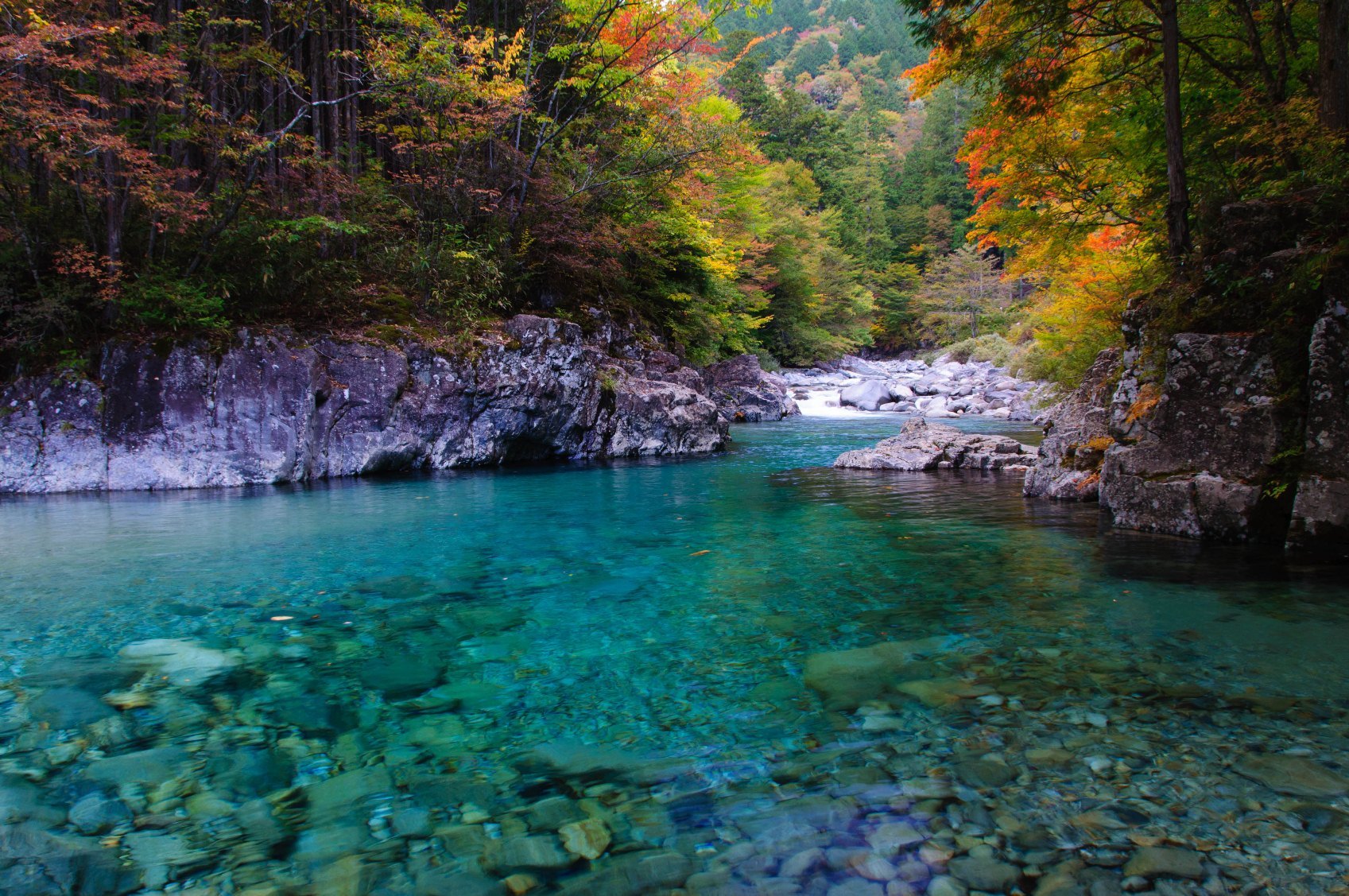 Established during the Edo period, the Nakasendo Road had 12 of its 69 post towns located within the Kiso Valley. Many have been carefully preserved and retain their Edo period appearance. The most notable are Narai-juku, Tsumago-juku and Magome-juku.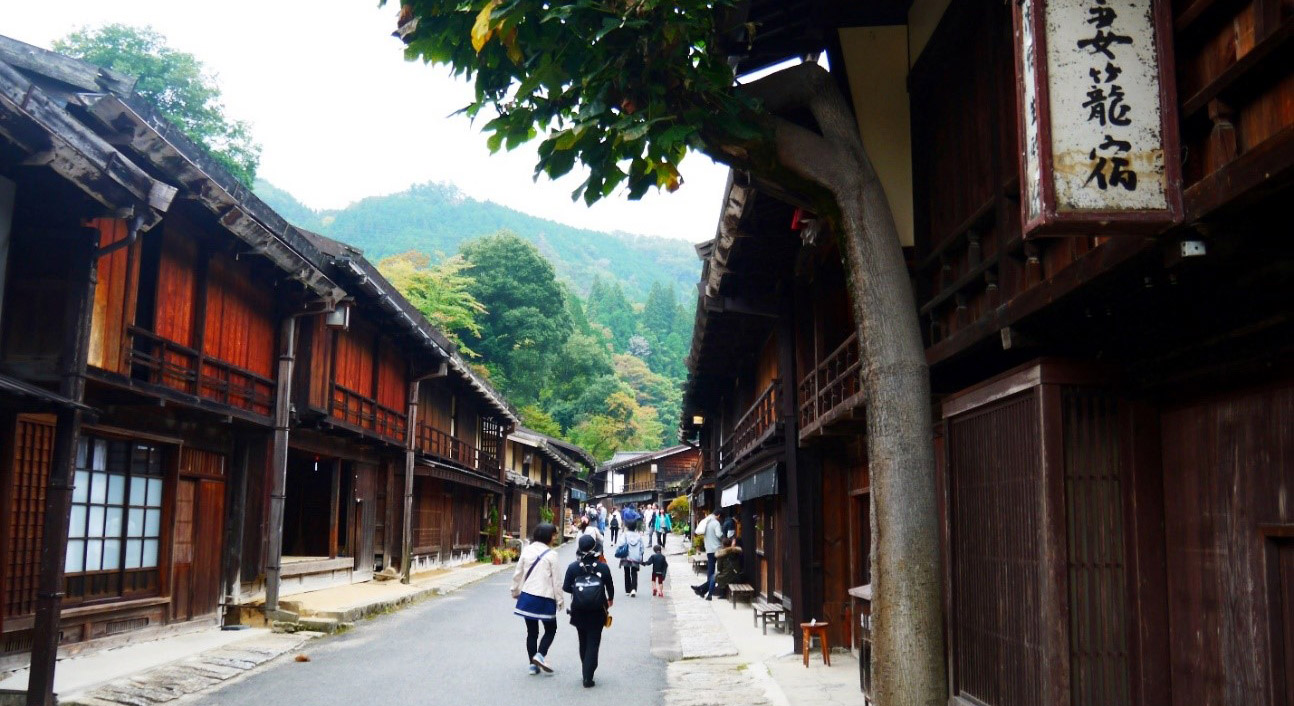 Narai-juku and Tsumago-juku are preserved almost exactly as they were in the Edo period. The stone-paved road that climbs the slopes of Magome-juku and the rows of shops and inns are particularly beautiful. The original Nakasendo trail remains between Tsumago-juku and Magome-juku, and between Narai-juku and Yabuhara-juku, and walking between them in a few hours is a popular activity.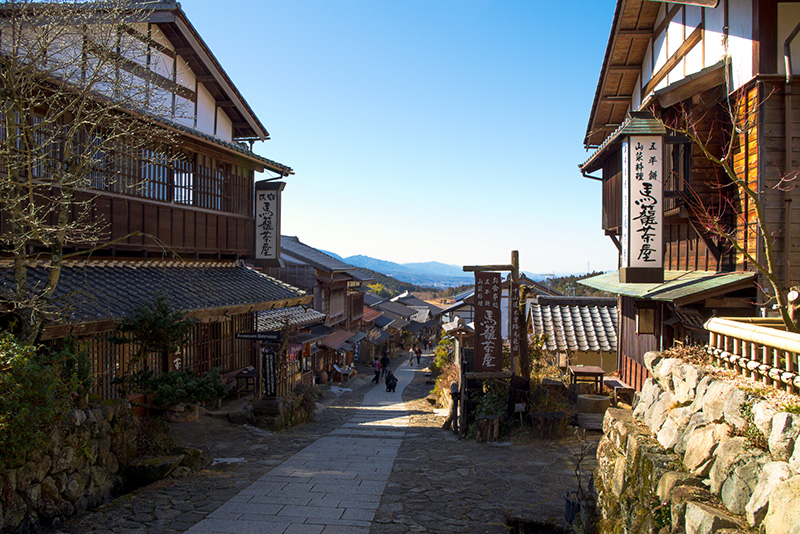 Kiso Fukushima, the largest town in Kiso, has a range of accommodation options and restaurants available. Akasawa Natural Recreational Forest and Kaida Kogen Highlands, which feature the epitome of the magnificent nature of Kiso Valley, can be accessed by bus from Kiso Fukushima.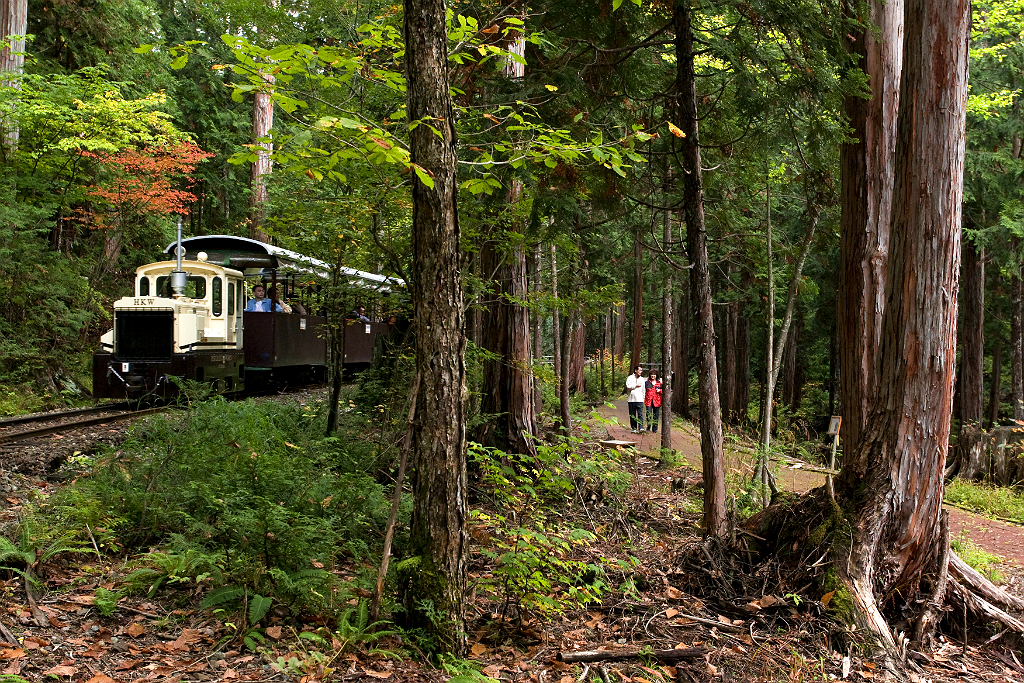 Map and Access
The JR Chuo Line connecting Nagoya and Matsumoto runs through the Kiso Valley. The post town of Narai-juku is 3-minute walk from Narai Station, Kiso Fukushima is 10-minute walk from Kiso-Fukushima Station, Tsumago-juku is 7 minutes by bus from Nagiso Station, and Magome-juku is 25 minutes by bus from Nakatsugawa Station.
The Limited Express Wide View Shinano, which passes through the Kiso Valley, also stops at Nagano Station (beyond Matsumoto), makes stops at Kiso-Fukushima Station and Nakatsugawa Station, but stops at Nagiso Station only four times a day.
Sightseeing around the Kiso Valley